Diving into
the
endless
blue
Scuba diving in Crete - Chania, Kissamos
Diving Center in Kissamos Chania
Balos Divers is a well organized and equipped diving center in Kissamos Chania. With many years of experience  in scuba diving and commercial diving,  our goal is to offer the best diving experience not only in the gulf of Kissamos but also in the famous nearby sights, such us Balos beach, Falasarna beach and Elafonisi beach.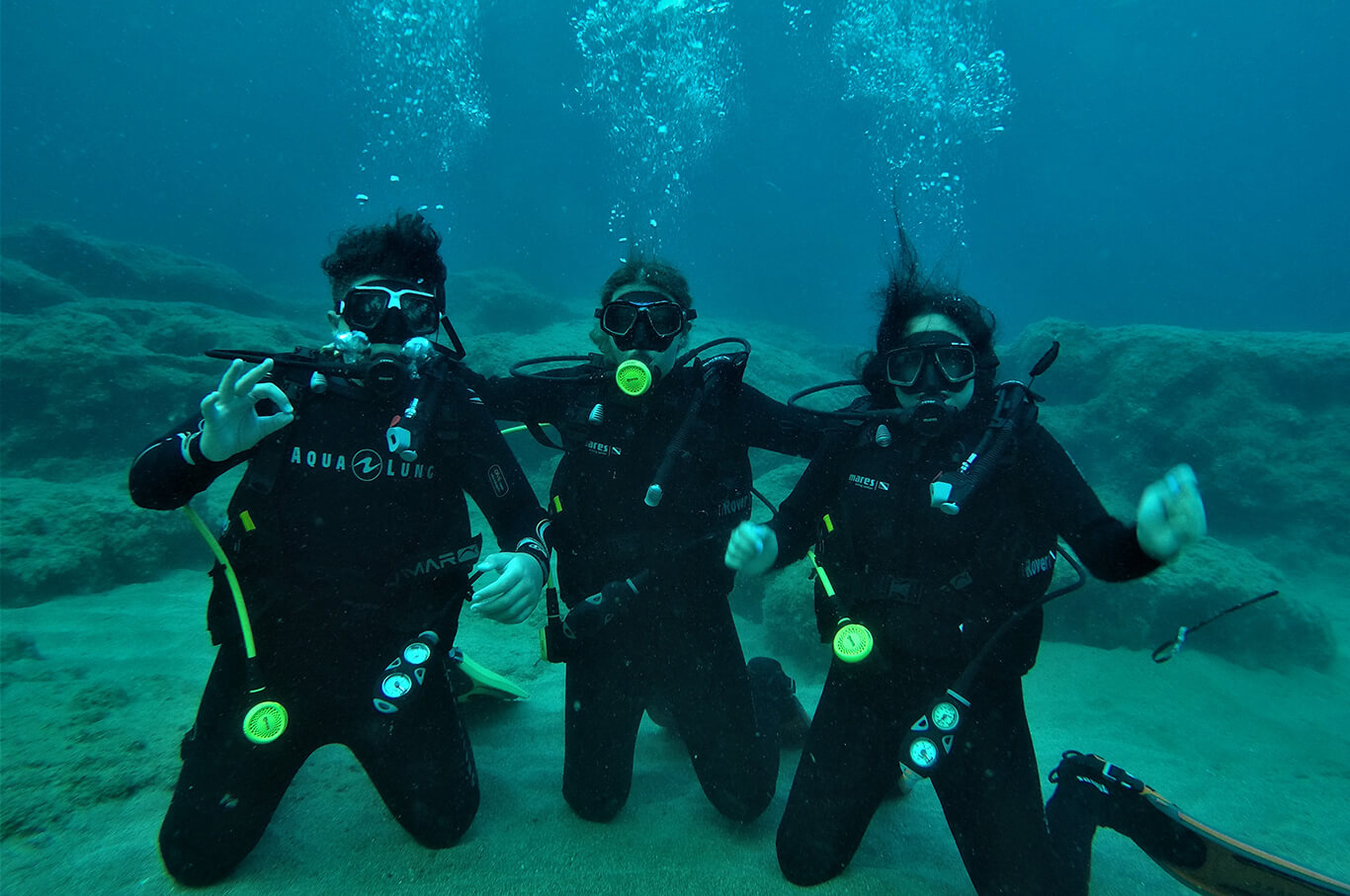 At our diving center in Kissamos we offer snorkeling, beginners diving programs, scuba diving programs, programs for certified divers, diving courses and diving centifications in collaboration with the biggest diving organizations.
Snorkeling is a very popular activity in Chania. It is suitable for all age groups as snorkeling requires no special training, only the ability to swim and be able to breathe through a snorkel.
In our diving programs after the theoretical training that you will have in our diving center, we go in an open water area with full of marine life, fishes, sponges, corals, maybe some turtles and a lot more, where you are going to dive.
Is to attract and maintain scuba diving tourism in Kissamos – Chania, Crete to a high level. The Cretan seas are perfect for scuba diving activities in Crete all year round, so we promote the expansion of the diving season.
Balos Divers diving center in Kissamos

Commercial Diving

Certifications

Dive Programs

Rental & sale of equipment
Check out some Google reviews for our diving center in Kissamos

Contact Info
Kissamos, Chania, Crete
T: +30 6970 395 666
M: balosdivers[at]gmail.com